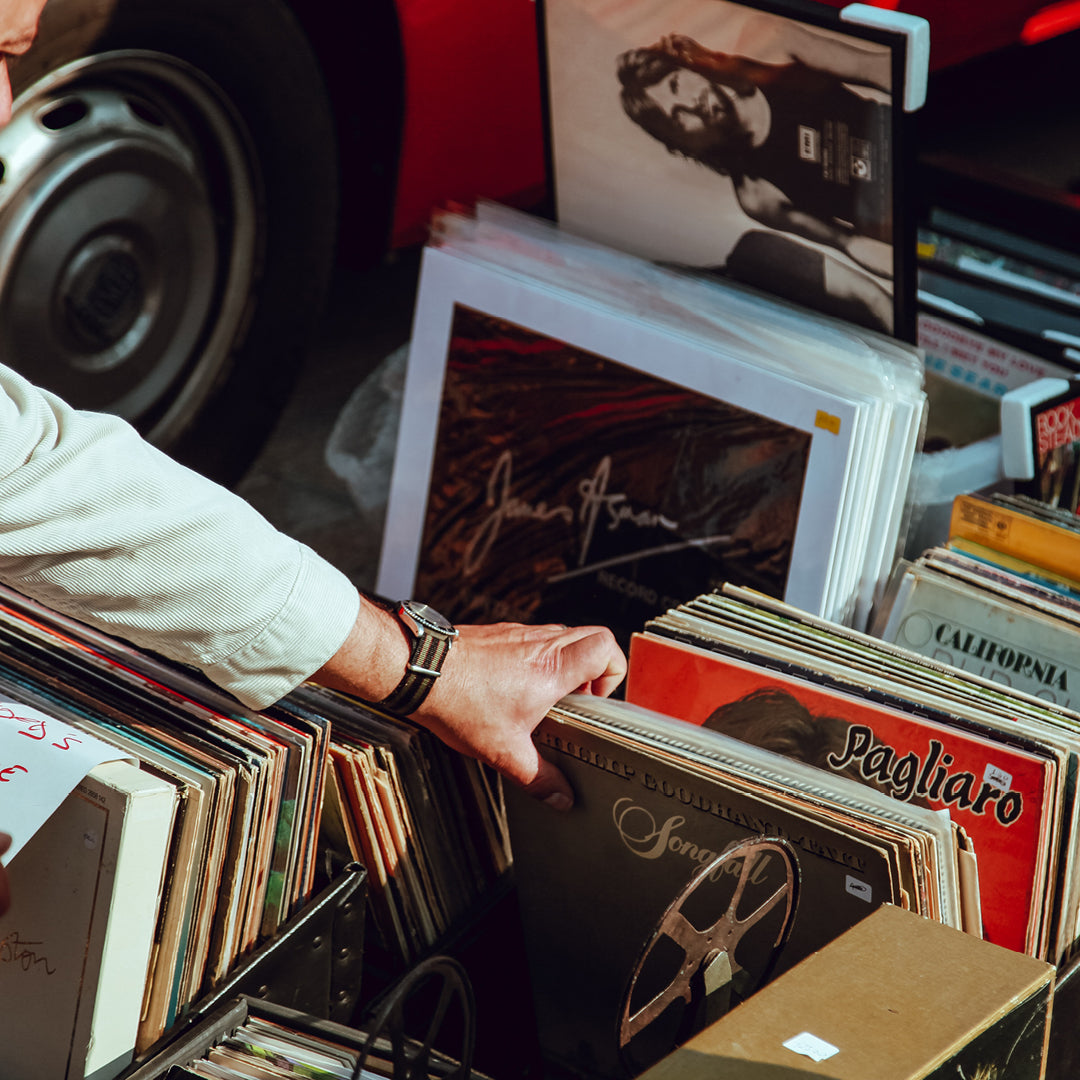 In the old days, it was all about the new. The shinier, the flashier, the better. 
Nowadays, cherishing what we have or buying pre-loved (the new word for second-hand) is all the rage. Just look at the popularity of BBC's Repair Shop (which pretty much always has us in tears by the way, the stories can be so moving!).  
After all, newer doesn't always mean better. Heard of the well-known phrase "they don't make them like they used to"? It's pretty much spot on. These days manufacturers often use much cheaper, lower quality materials to make what they were making to much higher standards decades ago.  
Plus of course, shopping pre-loved can help the environment and help you save money. Boom.
Here's theFixIts Guide ToNot Buying New to help you embrace the old even more:
   

Don't buy new, buy pre-loved…

It's easier than ever to buy pre-loved things. Take the rise of dot-com giants – like ebay – and new age pre-loved clothes giant Depop (with its whopping 13 million users!). It's easy, it's fun, and it reduces waste. Plus you can find some amazing bargains. 
   

Don't buy new, seek unique…

If you're looking for a new look in a charity clothes shop or somewhere similar, think of it like a treasure hunt. You're looking for gold, the thing that's perfect just for you. There are so many amazing pre-loved clothes out there, and with the resurgence of older fashion styles, you're going to look uniquely you (the ultimate fashion statement!). 

 
   

Don't buy new, get creative…

It's amazing how a lick of paint or some stylish decorative touches can make something old feel right out of a modern furniture boutique store. Plus if you really get into it, you can learn some new skills, find a new hobby and even meet new people, all the while celebrating your creative self-expression! Check out BuzzFeed's

Nifty channel

or

Jami Ray Vintage

on YouTube for upcycling inspo.

 
   

Don't buy new, go vintage…

Ignore the contemporary luxury market and go straight for high-value items of yesteryear. Vintage is the new luxury. So whereas today's hyper-luxury experience might be out of reach of most of us, vintage luxury gives many people a chance to have a go, whether it's B&O speakers, vintage lamps, sixties mod dresses, mid-century side-tables...
   

Don't buy new, reach for a wonky pepper…The upcycled food industry is estimated to be worth $46.7 billion![7] Veg the wrong shape is now re-shaping the food industry. Choose food brands that repurpose fruit and veg which would otherwise be thrown away - check out Oddbox

 for example.